TECHNOLOGIES
Fundamental to our approach is the use of globally proven standard technologies that can help reduce development time and costs, and increase performance, interoperability, and commonality. Through our expertise in engineering, product development, and battery and power technologies, we development solution that enable the Warfighter to operate lighter and longer -with greater operational capability.
USB Technology
As USB technology has developed, it has matured from being simply convenient commercial standard to becoming a force-multiplier and mission enabler for military applications, delivering:
Real-time situational awareness–no system inherent data or video lag
Seamless interoperability between devices / systems
Automatically adjusted voltage between source and device
Flexible power levels delivered through a standard cable and connector
Seamless interoperability across systems and devices – COTS and MIL-STD

USB POWER STANDARDS IMPROVEMENTS
USB Power Delivery (PD) enables maximum functionality by providing more flexible power delivery with high-speed data over a single cable – it is also one of the fastest charging protocols currently available.
USB Programmable Power Supply (PPS) allows for adaptive changes in current and voltage–making charging more efficient, and also enabling high-speed charging through intelligent device negotiation protocols.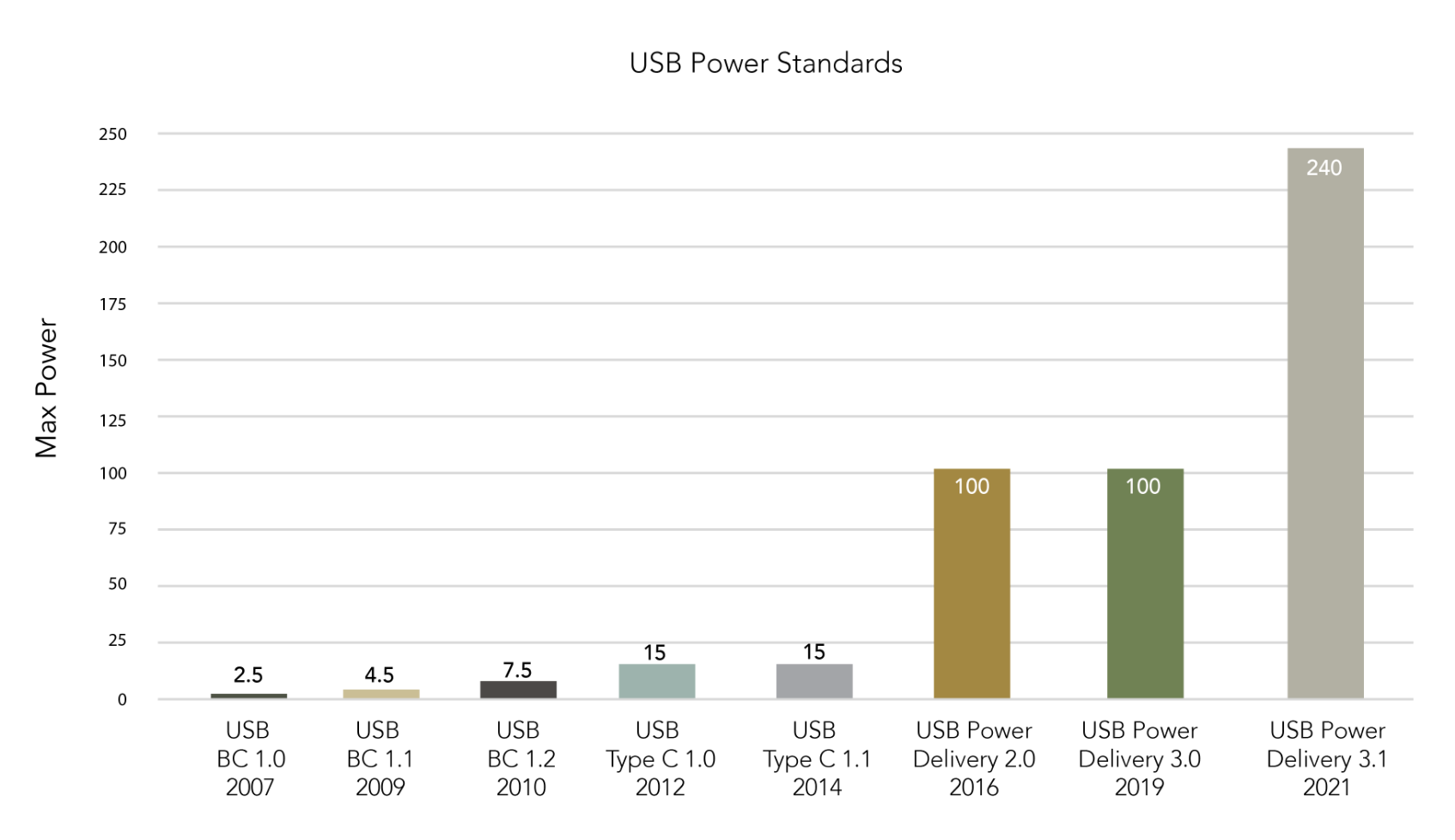 96%
INCREASED
POWER CAPACITY
70%
REDUCED
CHARGING TIME
USB DATA SPEEDS IMPROVEMENTS
The latest update to the USB 3.2 specification delivers data transmission rates up to 40x faster than Nett Warrior, with only 1/3 of the average power consumption. It is also fully backward-compatible with Nett Warrior systems.
The most recent USB specification, USB 4, sets an even higher target data transmission rate-more than 80 times faster than Nett Warrior specification (e.g., transfers a 25GB HD movie in 70seconds versus 14 minutes!).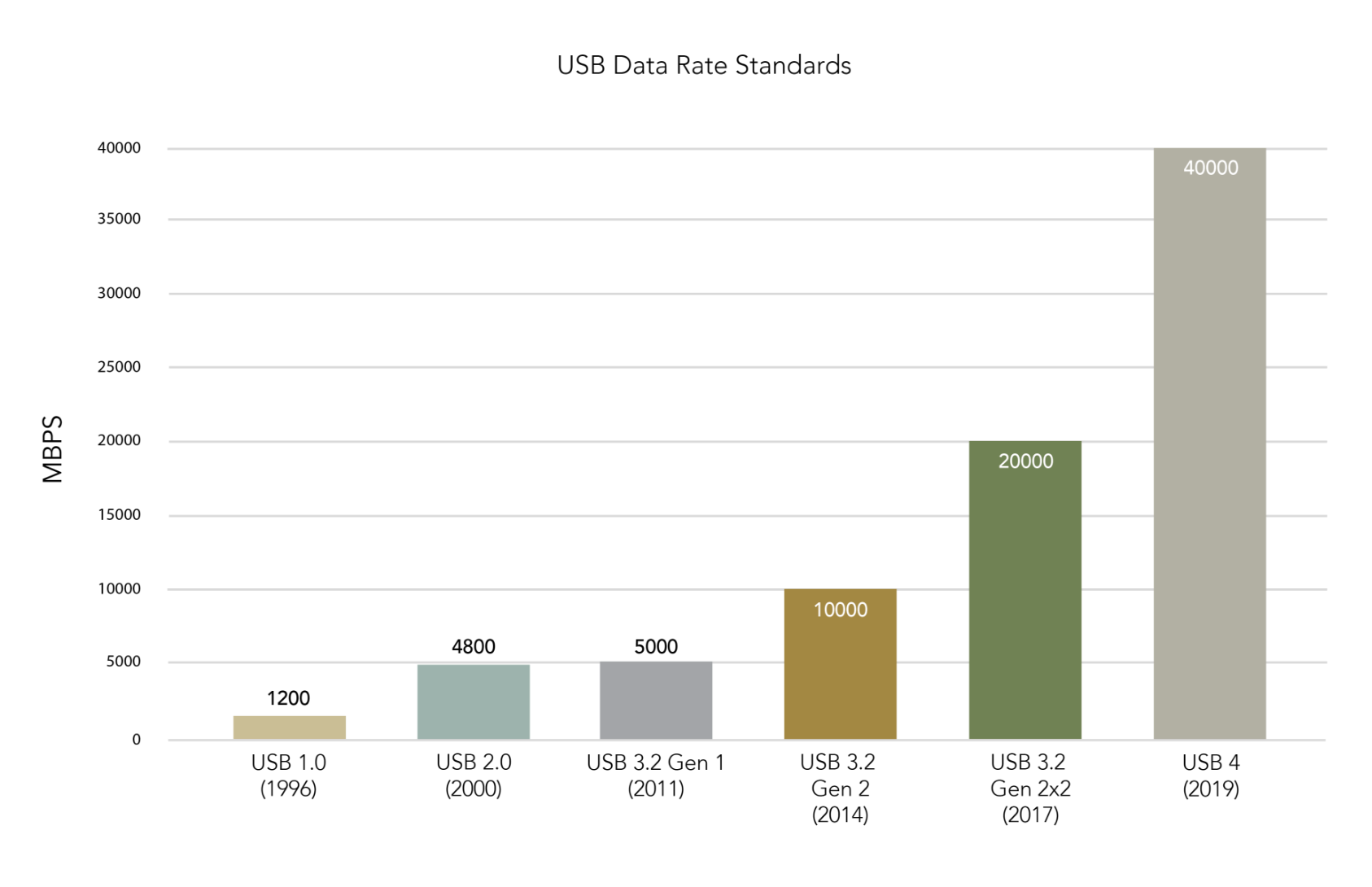 40X
IMPROVED DATA
TRANSMISSION SPEED
POWER & DATA
SEAMLESSLY
INTEGRATED
USB CONNECTOR IMPROVEMENTS
USB TYPE-C
Advantages of the USB Type–C (USB–C) Connector
Smaller package size
Reversible connection
Higher power rating
Greater signal bandwidth
Supports power up to 240W
Supports data transfer up to 40 Gbps
Enables fast charging
Supports power transmission in 2 directions
It is becoming the de facto global commercial standard
BI-DIRECTIONAL
POWER AND DATA
EASY-CONNECT
INTROPARABLE
STANDARDIZED
GALLIUM NITRIDE (GAN) SEMICONDUCTORS
Existing Silicon (Si) based chargers are heavy, bulky in size and have lower thermal conductivity. Silicon chargers are also less efficient due to limitations in the switching frequency at which they operate.
Gallium Nitride (GaN) enables semiconductor components to be made much smaller, more powerful and more efficient. GaN semiconductors also offer higher power density and have three times better thermal conductivity.
Using GaN semi-conductors can also result in a charger being reduced size by 20% to 40%- as well as being more powerful, more efficient, and with a reduced thermal signature.
50%
LOSS REDUCTION
5X
GREATER POWER
DENSITY
NEW AND EMERGING TECHNOLOGIES
Beyond such industry- standard technologies, we also continue explore opportunities for innovation with new and emerging technologies such as Qi wireless charging, silicone-anode battery technology, and more.
As we keep an eye on the fore front of technological advancements, we always analyze them from the perspective of their suitability, scalability, attainability, and suit ability in adapting them to serve the Warfighter.